Kallisti
(To The Most Beautiful)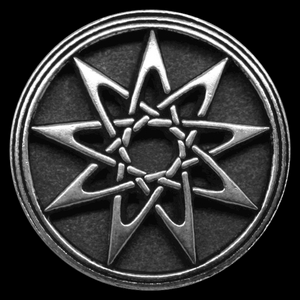 Michael Woods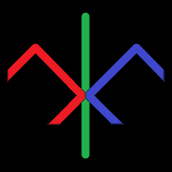 Innocent
the poet
Lover
John Salter
Intellectual
Skye Maelstrom Faust
Prophet
Z-RØ
Messiah
Samael
Madman
0110
Ego
1±1
Outcast
Merlin
Adversary
r a n d o m
Kallisti (To The Most Beautiful)
Copyright ⓒ 2003, 2010 Michael Woods.
The author's moral right has been asserted.
This work may be freely distributed electronically or in print provided that it is complete and unchanged from the original. No fee may be charged for a copy of this work. Rights to publish, produce, film, or record, in whole or in part, in any medium or any language, by any individual or group, are retained by the author.
The Ninefold Goddess amulet (amulet.png) Copyright ⓒ 1998 Pepi and Co.
"10.15.1999 - [untitled]" (10151999.html) Copyright ⓒ Unknown. If you know who then email: untitled @ conventionalchaos.com, subject line: any useful info. Engraving (blake.png) from The Complete Graphic Works of William Blake, plate 549.

ΚΑΛΛΙΣΤΙ
Published online by
Conventional Chaos
First Edition: June 2003
Second Edition: March 2010

http://www.conventionalchaos.com
"Bullshit makes the flowers grow & that's beautiful."
XHTML Version 2.11 December 2015

Also available in these formats:
ePub & PDF & txt
 
 
 
 
 
 
 
 

The author uses the following tools: Amaya, FastStone Viewer, Firefox, FontForge, Foxit Reader, Notepad++, OpenOffice.org Writer, Paper and Pens, Sony Reader PRS-505, Windows 7 Paint.